A European research program to modernize education in the digital age
The ANGE project (Digital Anchoring in Institutional Governance) focuses on the study of digital anchoring in college and high school governance, as well as the transformations it induces. It wants to contribute to the modernization of European education systems. It is composed of a pan-European and an international team of researchers, teachers, trainers, school heads and educational staff who, together, want to support European institutions in a transformation related to digital technologies.
Marya Gabriel, Digital Economy and Society Commissioner, presents the ANGE project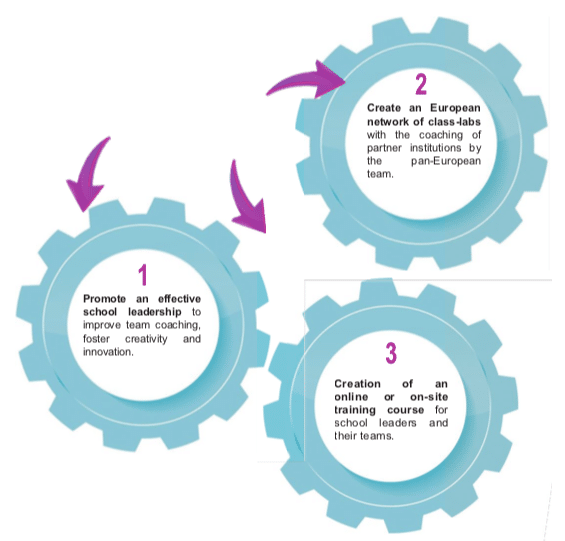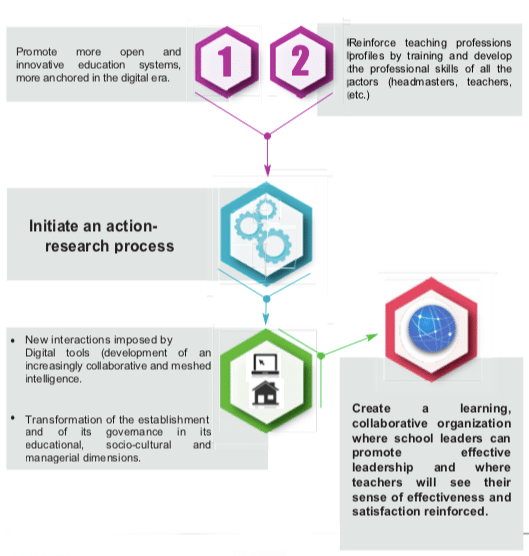 Transnational meetings, short training sessions and a Think Tank to develop new educational strategies
Talis or Pisa analyzes data show that education systems do not evolve as fast as the world around them and that in the connected world we live, it is necessary to establish an effective collaborative world, as well as the conditions conducive to innovation at all levels, to develop the skills and self-confidence of teachers and to develop effective, horizontal governance of school heads.
THE FUTURE OF THE PROJECT
The sustainability of the project will be ensured by the pan-European team through its networks. The partner institutions will continuously communicate the results of the project to all stakeholders including policy makers.
If "e-education" is a strategic tool for our schools of tomorrow, it will only be able to respond to educational challenges that are rooted in the governance of schools and accompanied by the essential training for the digital uses of digital heads of schools and schools. teams.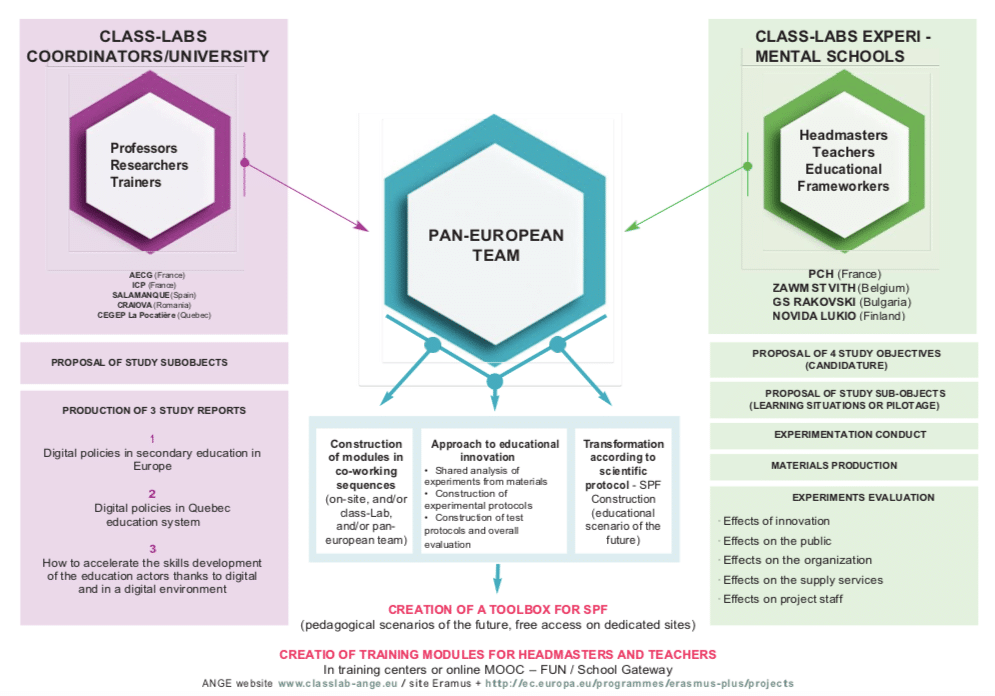 A pan-European and international team of 60 members from 9 partner institutions of 7 different countries (Belgium, Bulgaria, Spain, Finland, France and Romania and Quebec [Canada])